This rather odd title will make sense (I hope!) once you read on. The number of games which can be played on phones and other devices now is unlimited. One can play with other people or alone. Most of the games are recent creations and new ones are appearing all the time – so I'm told. There are complex, role-playing games but at the other end of the scale there are on-screen jigsaws, patience, Scrabble, crosswords etc etc.
When we were young, in the days before electronic devices, we were never without games to play whenever we couldn't be outside. There were board games, card games, jigsaws, pencil and paper games and verbal games. I'll look at each category in turn.
Boards Games
As slightly older children, I remember us playing Monopoly and Cluedo but when we were very young the games I remember best are Ludo, Snakes and Ladders and Draughts.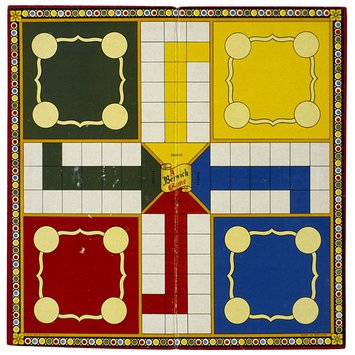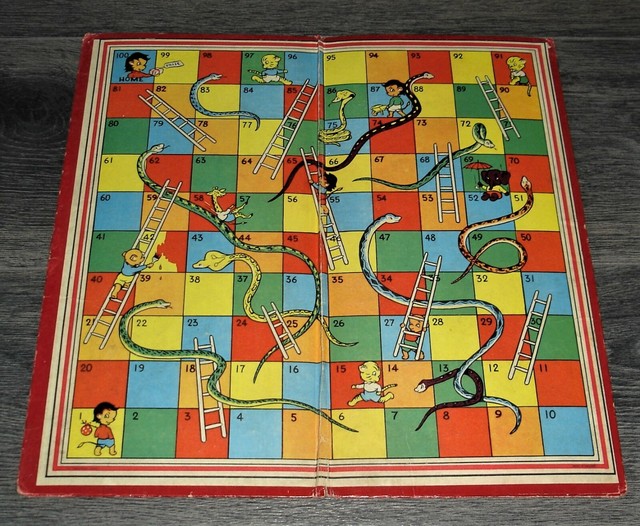 Card Games
The favourites in our toy cupboard were Snap, Old Maid and Happy Families
Jigsaws
Such hours of fun! We began as young children with the 8 or 10 piece ones and moved up to more complex ones as we became older and better at them.

Pencil and Paper Games
We could have hours of indoor fun with scrap paper and pencils. Hangman was a favourite as was Noughts and Crosses. We had many laughs over games of Consequences.
Verbal Games
I-Spy is probably the best known one of these. Another alphabet game we used to play was 'I packed my case and in it I put a/ an .. '. There are different versions of it but whatever the words used in the opening sentence, the game then goes on like this. The first person completes the sentence with an item which begins with A. Taking it in turns, the next person has to think of an item beginning with B but also has to include the A word. And so it goes on. If you get to Z that person has to complete the sentence with all 26 items in the right order. Good memory training!
All images gleaned from Google Images and Wikipedia. I make every effort to use only pictures which I believe I am at liberty to use. If anyone feels that I have inadvertently infringed copyright please contact me and I'll remove the offending image.