My childhood recollections of 1950s policemen (no policewomen then!) are based on the ones I knew from story books and from seeing PC's on point duty when we went away on holiday to bigger towns than ours. Point duty was what came before roundabouts and traffic lights and they wore white oversleeves to make them easily visible. It was a very important duty because there were no motorways or by-passes so all main routes passed through towns. A journey to a summer holiday destination involved queue after queue.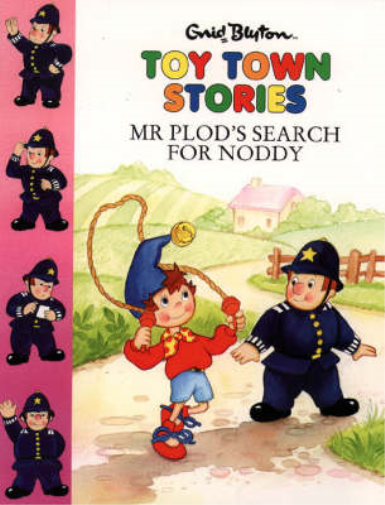 Mr Plod was the kindly policeman in the Noddy stories.
Also by Enid Blyton, The Famous Five and the Secret Seven were always having adventures and sorting out misdeeds. The policeman was usually there at the end to take them safely home or to thank them.
Dixon of Dock Green and, later, Z-Cars were two police dramas of the 50s and 60s and were much loved by everyone. They were very tame and innocent compared with today's crime dramas.
The friendly neighbourhood copper and the village 'Bobby on a bicycle ' were images which formed our ideas of the police as friendly, helpful and kind.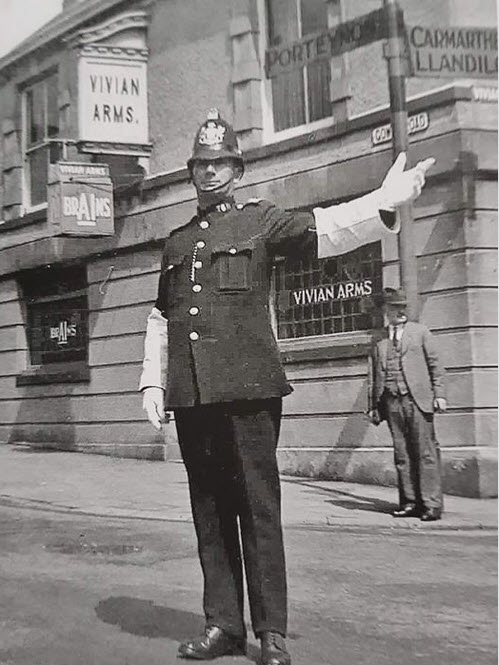 Finally, a note about a policeman very well known in the area I live in now. Bill Harber was the iconic policeman with the distinctive handlebar moustache who was on point duty in the Barnsley town centre in the fifties and sixties before Barnsley was by-passed by the M1.
Bill, who died in 2017 aged 86, is well remembered from his decades directing traffic in Barnsley town centre and became almost a landmark. I started work in Barnsley in 1974 and used to see him on duty in the town.