The school I attended from four years old until eleven was a very small primary school in a remote rural village. The year I left to go to the high school there were 28 pupils in the school which gives you an idea how small it was. Because it was such a rural area, some of the children from outlying farms came from a mile or two away. I was mostly happy in school, I liked the teachers and I worked hard. Many years later, in my early forties I trained for a second career as a primary school teacher. The differences between learning in the 1950s and decades later when I was teaching are many! I thought I'd look at some of the subjects, how they were taught and what we learned. I'm not criticising my teachers. That was just the way it was then and we were not at all disadvantaged by the education we received.
History
I have no memory of finding out about any world history in primary school. As a teacher I loved teaching children about Ancient Egypt, Ancient Greece, The Vikings, World War II and so on. Our history in the 1950s was very Britain centred and consisted of learning about famous people and heroes like Scott of the Antarctic, Florence Nightingale, Nelson etc. There were no opportunities for finding things out for ourselves by looking in history books or encyclopedias. We were told their stories and we copied out passages from text books.
Maths
I didn't come across geometry or algebra until high school. Our maths from four to eleven was strictly arithmetic. Times tables were learned off by heart. This was done by the whole class reciting them together first thing every morning. Other tables which were recited were the weights and measures ones such as 'Twelve inches to a foot, three feet to a yard, one thousand seven hundred and sixty yards to a mile, eight eighty yards to half a mile, four forty yards to a quarter of a mile . . .' and so on. This was repeated for weight and time. In our final year we had to sit a test called the 'Eleven-Plus' to decide on where you went for your secondary education. The maths we did was all geared towards this test. We had to solve written problems, work out fractions and percentages and even learn how to calculate simple and compound interest.
English
My main memories of this subject are of handwriting practice, comprehension exercises, spelling tests, writing 'compositions' (stories, we'd say now) and learning very serious, old-fashioned poems off by heart then reciting them. In readiness for the eleven plus we also had to learn proverbs off by heart. 'All that glitters is not gold', 'A stitch in time saves nine', etc. were learned and we were tested on them.
Music
Like our history lessons, the music we did in school was very traditional and serious. We learned to play the recorder which I loved. The songs we learned and sang – or played on the recorder – were hymns, in both Welsh and English, and songs like 'Over the Sea to Skye' and 'Hearts of Oak'.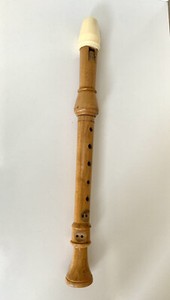 Science
The only science-related activity I can recall doing is when, on a fine day in spring and summer, the teachers would sometimes take us all out for what they called a 'nature ramble'. They pointed out various flowers, trees and birds and we picked flowers and leaves to take back to school. But I mainly remember how lovely it was to be out of school, enjoying the weather and walking along the lanes around the village. There was hardly any traffic around so road safety wasn't an issue.
Art and Craft
We did sometimes have art sessions but the only medium I remember using was powder paints. I don't recall any lessons on colour mixing or technique but the painting was fun. I learned about colours at home from those lovely tins of water colours we used to have back then with the names of the colours written under every little square of paint. I loved the wonderful names they had like ultramarine and burnt umber. Oh, the joy of getting a brand new paint tin for Christmas! I also enjoyed the knitting and embroidery lessons in school.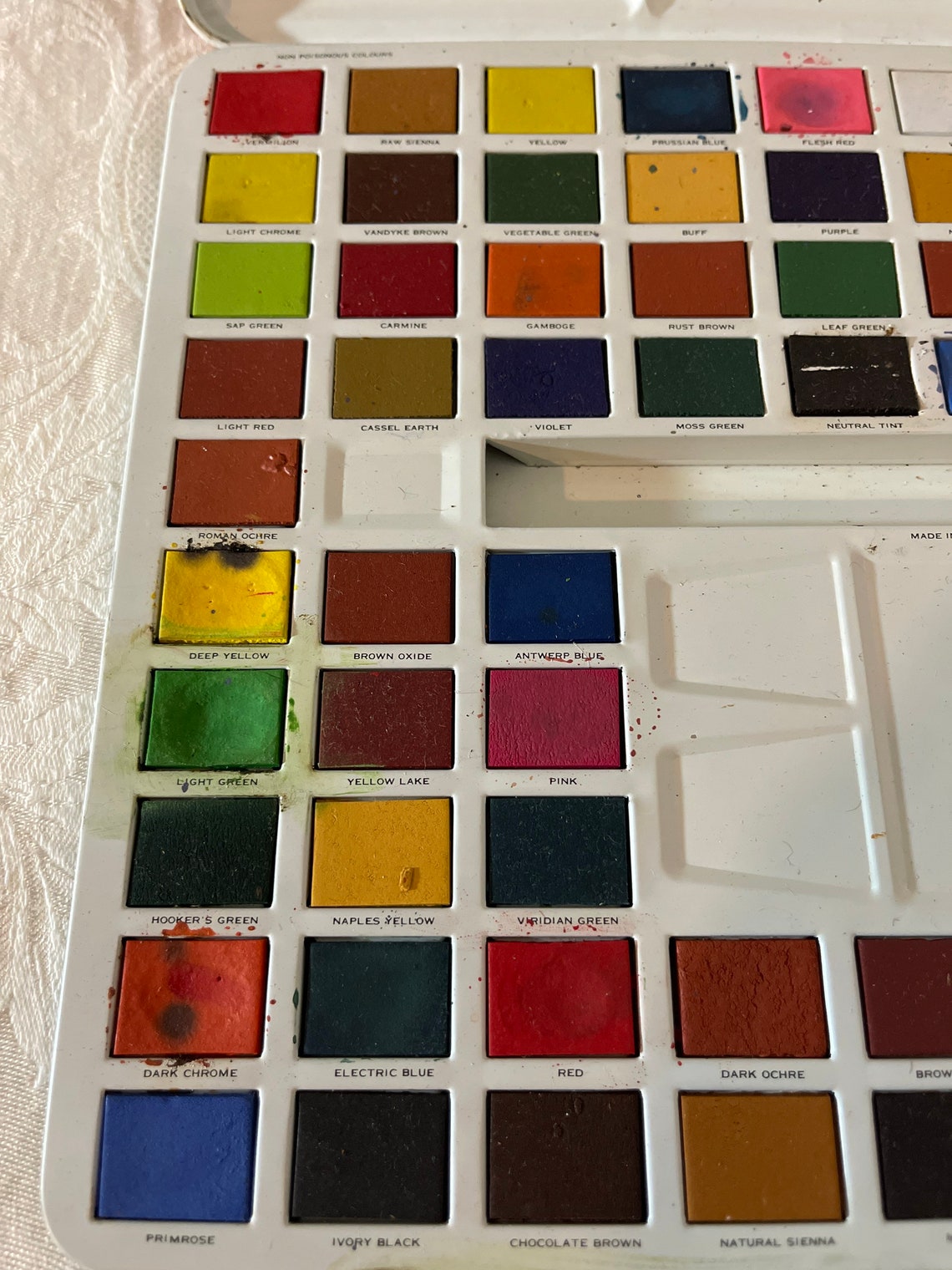 P.E.
We very rarely did PE although there in a storage area there were a few boxes of coloured bean bags, balls and quoits. We used to look at them longingly! A few years into my time at the school we acquired a new school radio. Once a week one of our two teachers would tune into a BBC programme called Music and Movement. For fifteen minutes we would follow the instructions on the radio and move around the classroom in different ways. Sometimes we were asked to imagine we were different creatures or to stand still and look like a tree. We absolutely loved it!
R.E.
Religious Education consisted of singing hymns first thing in the morning while a teacher played the piano and saying prayers . Being a Welsh school we also learned the story of our patron saint, St David. We all went to church and Sunday School and learned more about the stories in the Bible there. We were completely unaware of any of the other faiths in the world such as Islam, Buddhism, Sikhism etc.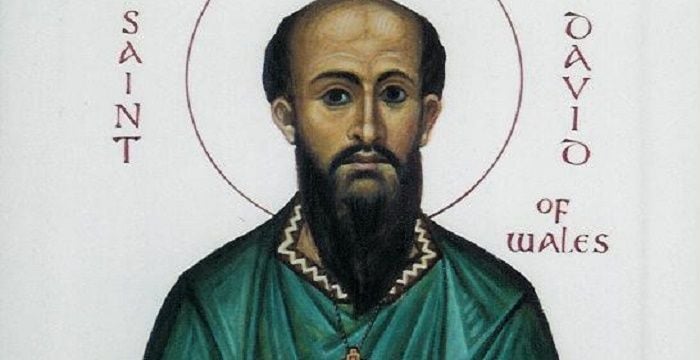 As always, credit to Wikipedia and Google Images. I make every effort to ensure that I do not infringe copyright but if anyone objects to my use of an image please contact me and I will remove it.