Back in the 1950s and 60s, when I was a child and lived in the depths of rural mid-Wales, Easter was always such an exciting time for us. We had never heard of the Easter Bunny. Perhaps he couldn't find his way into the heart of the countryside back then! The three of us always received one carefully chosen Easter egg each from our parents. There was a very small choice available in the 50s and they were much simpler than now but we loved to see whether we had a Cadbury's, a Rowntree's or a Fry's. I've done a bit of research and discovered that it wasn't until around the 1950s, when there were developments in production and packaging, that costs lowered and the masses could enjoy Easter eggs. Branded eggs, such as Buttons, first appeared in the 1960s and increased in the 1970s, with attractive, child-friendly packaging.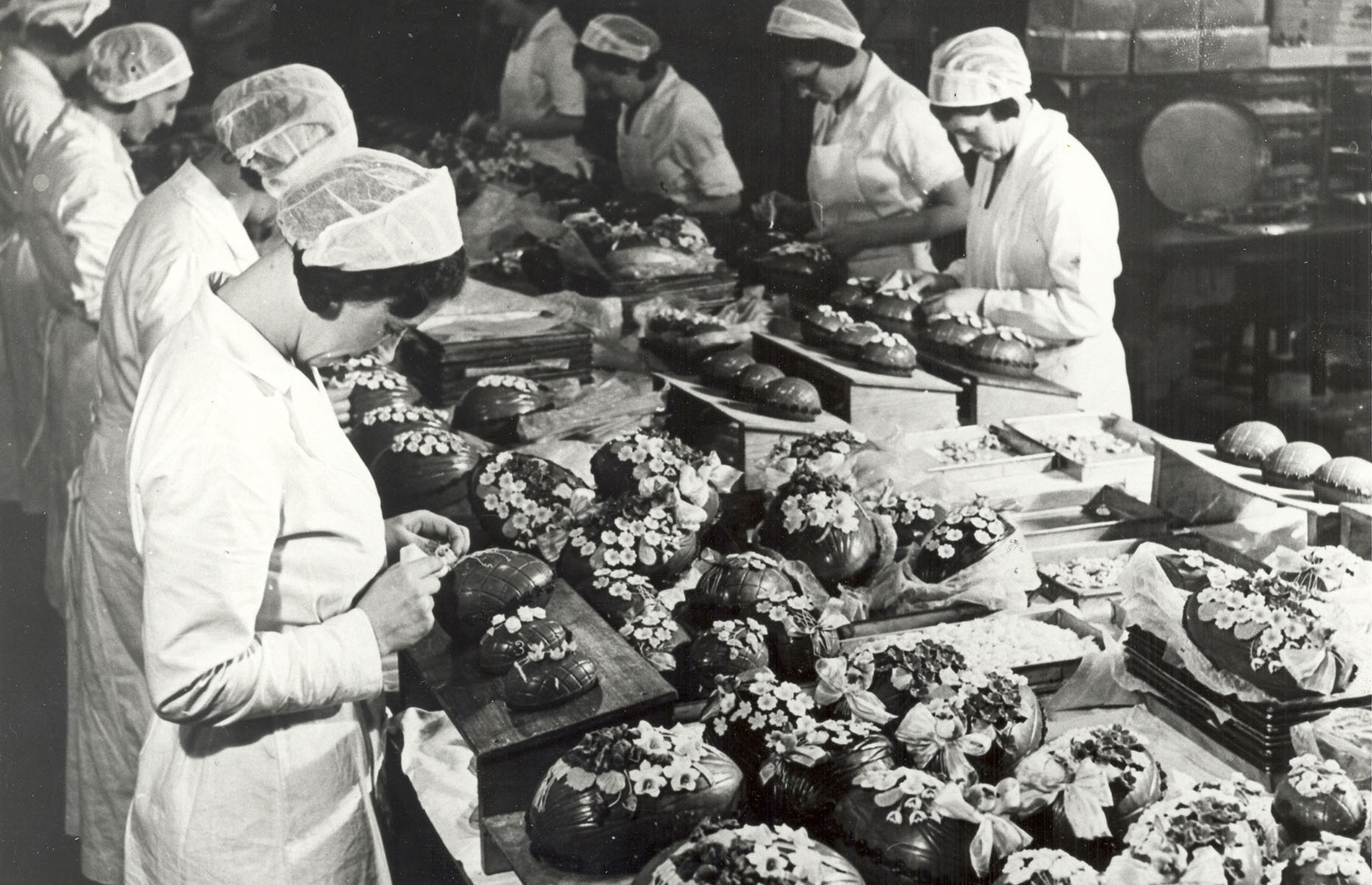 But the excitement wasn't just about chocolate and certainly not the unheard of Easter Bunny. It was a season I just loved so much. A combination of the sound of lambs bleating in all the fields, the sight of daffodils, catkins and Pussy Willow, the feeling of warmer, lengthening days giving us more playing out time, the thrill of something new to wear to church (or if not new, something we hadn't worn since last summer). We were off school for the Easter holidays and we usually had the same family coming to stay with us who were from my mum's old home town a couple of hours away. They were a joy to have visiting. The three of us got on well with their three boys and the parents were really lovely people.
In Sunday school the week before Easter we used to make miniature Easter gardens. We used moss for grass, built up small hills, laid out paths with small stones and made flowers, trees and three crosses on one of the hills. We were always so proud to see our little gardens on display at the back of the church on Easter Sunday. Easter Sunday being the end of Lent, I could eat biscuits again, my sister could eat sweets and my mum could have sugar in her tea.
Breakfast on Good Friday was always the traditional hot cross buns. Now you can buy them throughout the year but it was really exciting to have something special to eat on just one day of the year. Chocolate eggs can now be bought through most of the year too.
Easter Sunday breakfast was always boiled eggs which my mum used to paint faces on. One year she had made us all little hats for our boiled eggs as a surprise. Then we would walk to church together. In the usual way of childhood memories I can picture we three children, with the three visiting ones, playing out all day long in the woods and by streams and picking wild flowers. We lived in one of the wettest parts of Britain so the truth of it is that we probably had as many wet Easters as fine ones, if not more. But that's not how I remember it .
Happy Easter to all my readers, regular and occasional. Or, in Welsh – Pasg Hapus.
Every effort is made to use images which do not offend or infringe copyright. If anyone objects to the use of any information or image in this blog please contact me so that I can remove it.