I've had a bit of a lull in my posting as it's been a very busy few months. At last, here I am with another one.I keep thinking I'll run out of ideas to post about but so far I haven't. I welcome ideas for topics for me to explore.
Here in Britain nowadays 'Let's get a takeaway (or takeout in some parts of the country).' can lead to anything from Chinese, Indian, Thai, Pizza, burger, kebab – even the humble fish and chip meal from the local chip shop. Starting with my own memories, back in the 50s and 60s, when I was a child, the only 'takeaway' available (and the word didn't even exist at that time) was the ubiquitous fish and chip shop. Some had tables where you could sit in and eat, many sold only food to take out. We always referred to ours as the chip shop. In different parts of the country the fish and chip shop is known as the chippy, the chipper and here in Yorkshire as the fish shop or sometimes the fishery. Our nearest town in mid-Wales had two chip shops and the locals were all loyal to one of them and never used the other. In Britain old newspapers were traditionally used for wrapping fish and chips until this was banned for health reasons in the 1980s. Many people are nostalgic for this traditional wrapping; some modern fish and chip shops wrap their food in faux-newspaper, food-safe paper printed to look like a newspaper.
Musing on this subject the other day I wondered when food to take out first became available here from eating places other than chip shops. As far as I remember, the earliest foreign cuisine here was Chinese followed by Indian and I only recall them being places where you sat in to eat. So I decided to look into the history of the British takeaway.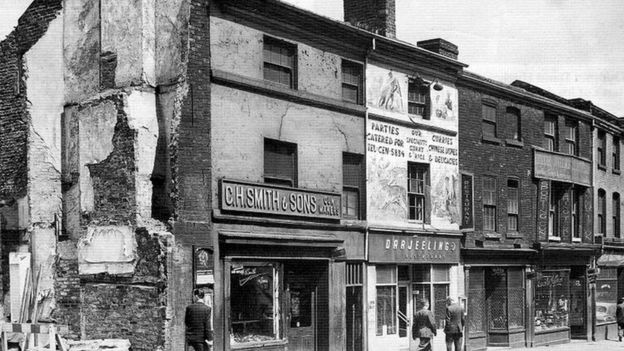 1950s Chinese and Indian restaurants –  some of the UK's earliest tastes of food from other countries.
Researching, I found a wealth of information on the history of restaurants in the UK but little about the rise of the takeaway. However, this extract from Consumer Culture and Chinese Food in Britain by Mike Featherstone and Tomoko Tamari gives an explanation.
'According to data made available by the Hong Kong government Office in London, there were 1,406 Chinese restaurants in the United Kingdom in 1970. These restaurants were influenced by the economic setback of Britain in the 1970s, with people unwilling to pay high prices when they ate out. In response, many of the New Territories immigrants have opened take-out Chinese food shop, which are cheaper than restaurants. Another reason could be the introduction of Value Added Tax (VAT) which was resented by most Chinese restaurants and can be seen as further encouraging customers to switch from restaurants to more economical takeaways and fish and chip shops, which require fewer staff and were not subject to VAT. These takeaways could be operated by a family unit and 'require only 'hole-in-the wall' premises. They were able to make good profit as a result of their low cost conditions.'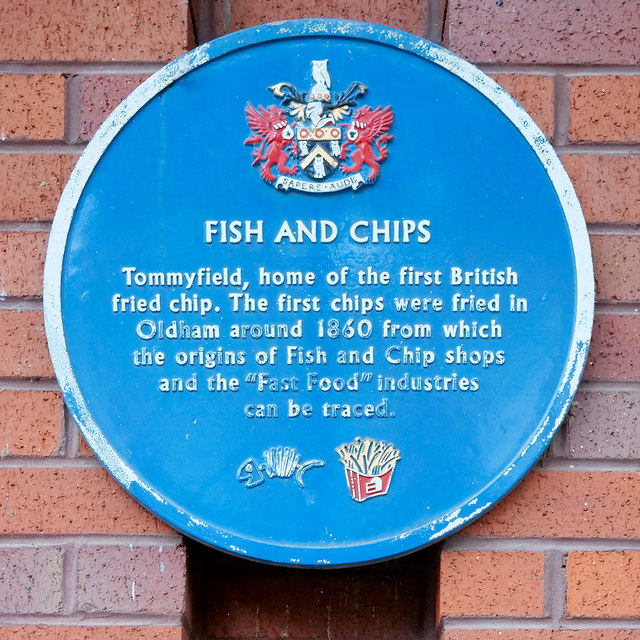 I didn't know this until now.
A familiar scene inside a British chip shop.