Once I started thinking about words, phrases, items and brands which have disappeared from use since the 1950s, I kept remembering more and more!
Some of the sweets and chocolates which have gone are Spangles, Bar Six, Tiffin (my favourite!), Five Boys and Fruit Polos.
As for clothes, does anyone remember wearing a Liberty Bodice? It was an extra warm button through vest which most children wore all winter when I was little. As girls rarely wore trousers in those days, winter wear was a warm skirt or pinafore dress in wool or corduroy. Kilts were extremely popular and for the very young they had straps like the one in the photo. Disappeared brands I recall – Cherub and Ladybird clothes. Birthday, Start-Rite and Tuf shoes.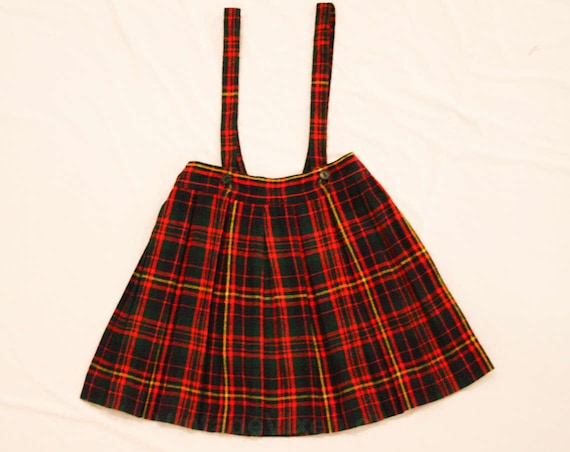 The golliwog is an extinct toy now for all the right reasons. However, in the politically incorrect days of my childhood, they were very popular toys. Robertson's Jam's golly badges were extremely collectible! To the children of the times a golly was a colourful soft toy and completely innocent. Many of the toy cars my brother, sister and I played with were Dinky Toys. They were made by Mecca I've discovered when researching for this post. Now that's another toy brand which has disappeared!
One last food memory – who remembers rissoles, faggots and spam fritters?